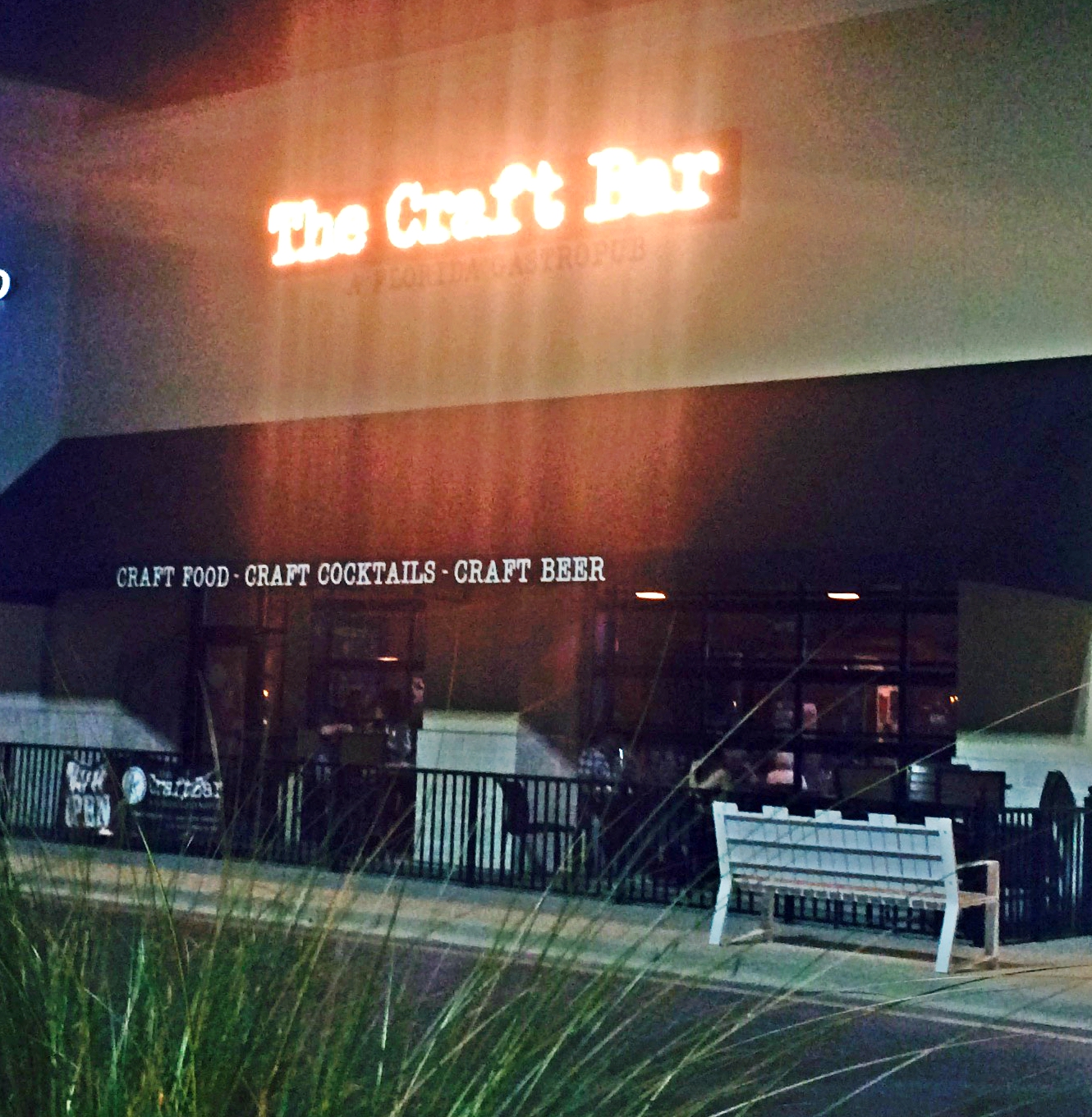 15600 Panama City Beach Pkwy, Suite 180
@ Pier Park North | 850.588.7309 (Call for reservations)
VISIT: http://thecraftbarfl.com/panama-city-beach

Sun – Thurs: 11am – midnight
Fri – Sat: 11am – 2am
Our Saturday evening at The Craft Bar was very enjoyable with remarkable service and a lively clientele.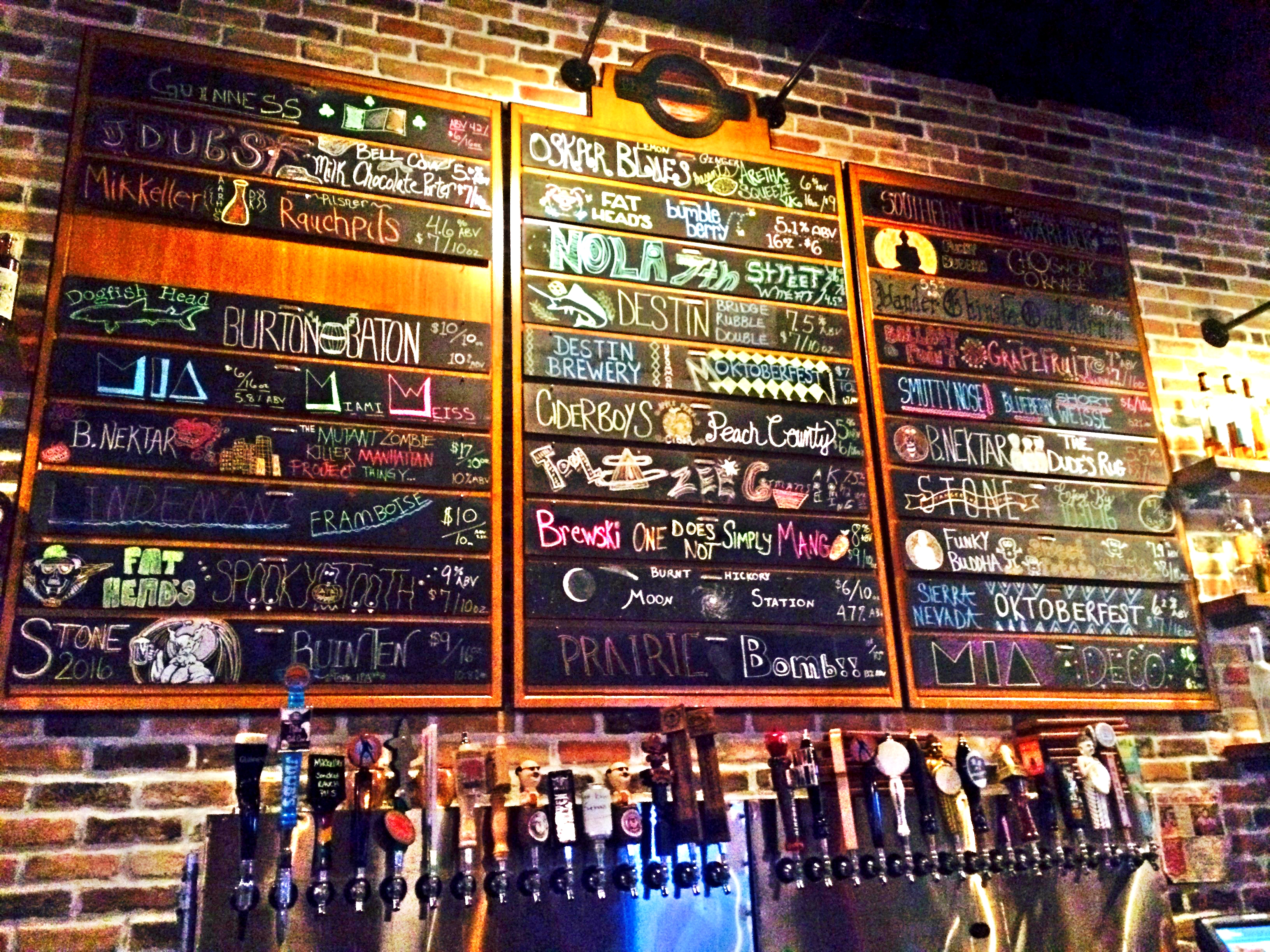 From the "About Us" section on their website, they describe their establishment as: "By definition, The Craft Bar is a "gastropub" which means a bar and restaurant that pours high-end beer and cocktails served with chef-inspired food. Our professionally trained bartenders mix cocktails using craft spirits combined with our own house-made components. We regularly update our cocktail menu with fresh & innovative creations that change with the seasons." Read MORE

The Menu – The menu looks delightful and we can not wait to return!

We ordered the Chevre & Avacado Dip – alabama goat cheese, spicy avocado, appplewood smoked bacon, pita chips which was quite delicious.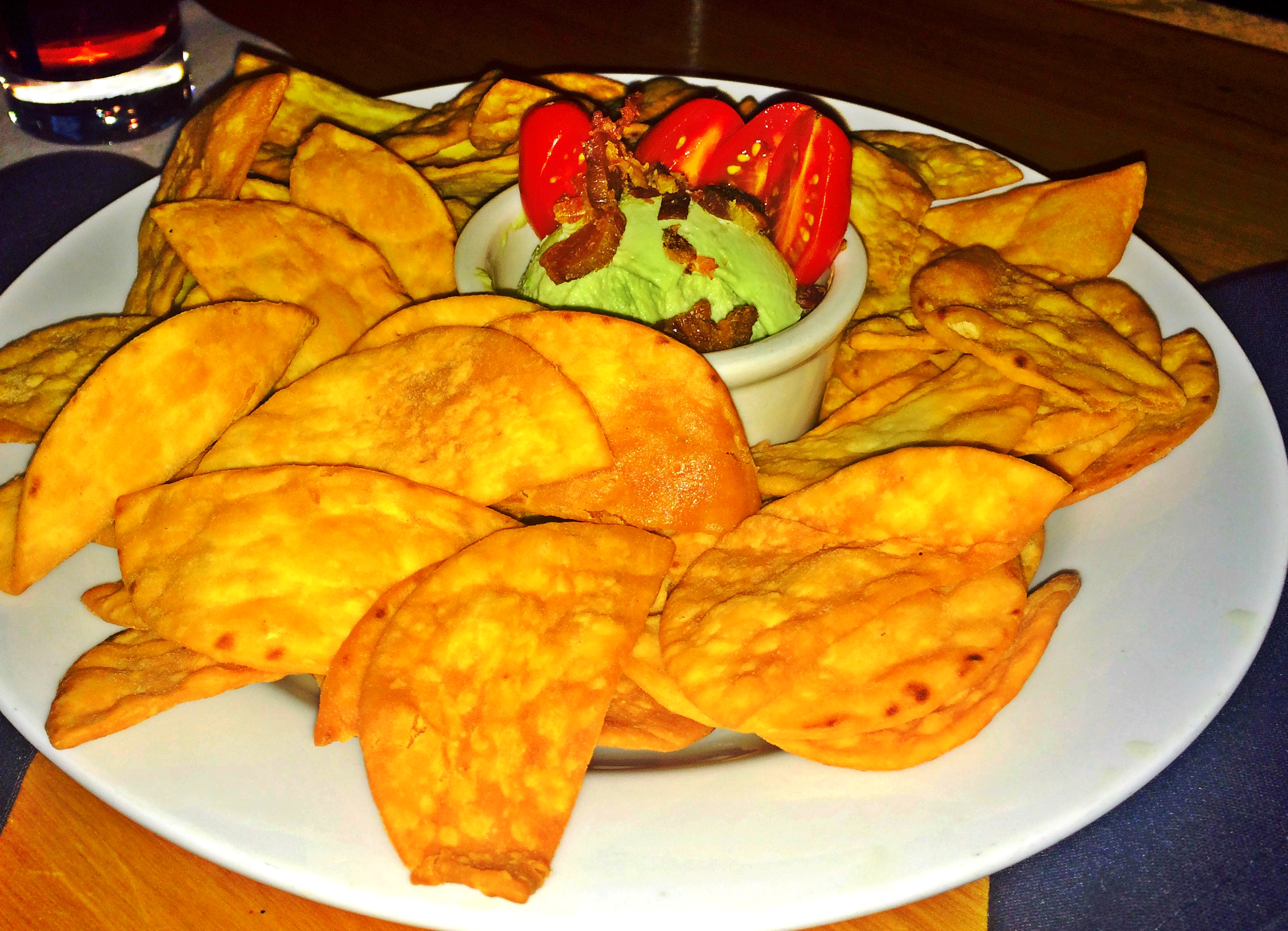 As I am a "total girl" when it comes to beer, I asked the bartender for a recommendation and he suggested the M.I.A. Miami Weiss and I LOVED it. Ashley, also a "total girl" went for a more traditional fruity drink.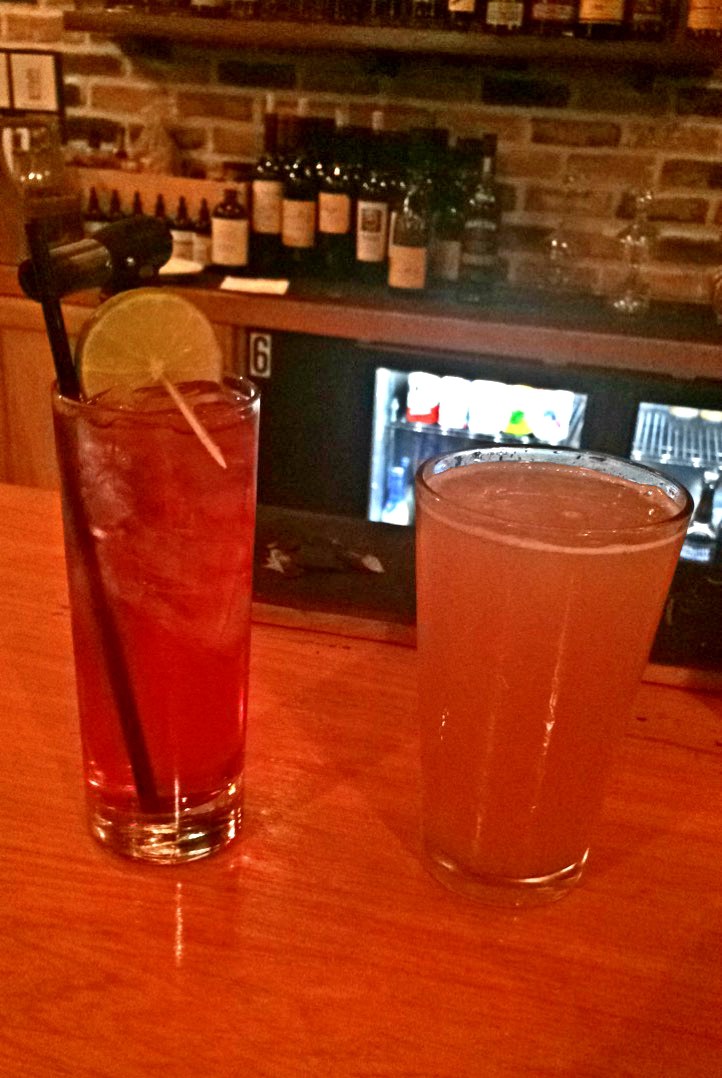 We met some new friends and had a great evening. We will be returning soon! Visit The Craft Bar – Panama City Beach and tell them The Panama City Beach Team sent you!

"Like Us" on Facebook